Verizon is one of the most popular cellular networks available in the United States. However, there are times when a cellular network can become not available. This issue may be due to many reasons such as your phone number, service area, or device configuration. In this article, we'll show you how to fix the Verizon cellular network that is not available for voice calls.
Why Does Your Phone Say Cellular Network Is Not Available for Voice Calls?
There are a few different explanations why a cell phone says that it is not available for voice calls. The most common cause is that the person's carrier has lost connectivity with the tower. Moreover, this can happen for many reasons, such as weather conditions or power outages.
Another reason could be that the person's cell phone does not have a signal or is in an area with no service. This can happen if you are in an area that does not have good cellular coverage, such as in a rural location or inside some buildings.
Cell phone batteries can also run out of charge, leaving the device unable to make calls until it has been recharged.
Certain carriers may limit how many minutes one person can use before they go over their plan limits, causing extra costs for themselves. No luck? here are 10 quick and easy solutions to fix the cellular network issue.
10 Fixes for Verizon Cellular Network Not Available for Voice Calls
If you try all the steps above and still have trouble making or receiving voice calls on your Verizon Wireless network. There are a few steps you can try and fix the problem.
Make sure your phone is compatible with Verizon Wireless service. If it isn't, you may be unable to make or receive voice calls.
Check to see if there is a blockage on the network.
Try using a different phone or calling a different number.
Try resetting your Verizon network settings. This will force all your settings back to their default values and hopefully fix the problem.
1- Ensure That Cellular Networks Are Available
The first solution is to check cellular network availability in your area. The most accurate way is to use a cellular signals scanner app like Signal Strength or Cell Tracker Pro.
These apps will show you the signal strength of each cellular network in your area and which ones have the strongest signal.
Try calling or text messaging someone on a different network and see if they get the message.
2- Turn Off Your Device
A classic method is to restart your phone if you have network or connection issues. Turning your iPhone off and back on can resolve many problems including the number you have dialed unallocated. Here's how:
On iPhone:
Open the "Settings" app.
Select "General."
Click on "Restart."
On Android:
Locate the Settings app on your device.
Scroll down and click on "System."
Choose "Restart."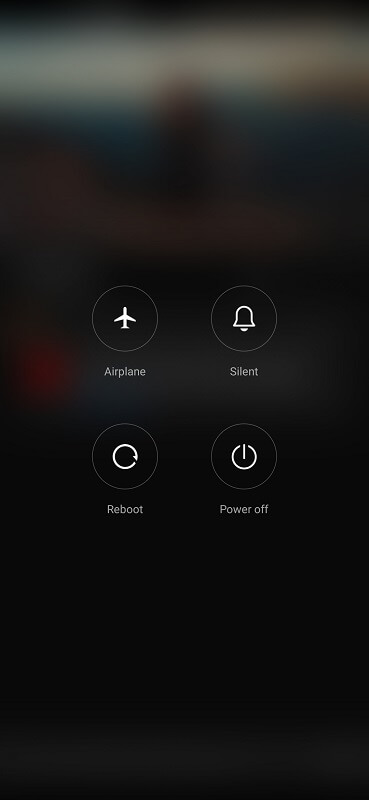 3- Toggle Airplane Mode
Android devices have several features to keep you connected and entertained while on the go. One such feature is airplane mode, which turns off all incoming and outgoing network connections so that you can catch some zzzs.
Yet, there may be times when you want to turn airplane mode off to fix the cellular network not available for voice calls on Verizon, and also Tracfone, Vodafone, and straight talk. To check airplane mode on Android:
Head to Settings.
Wireless & Networks.
Airplane Mode.
Then turn it off and on again.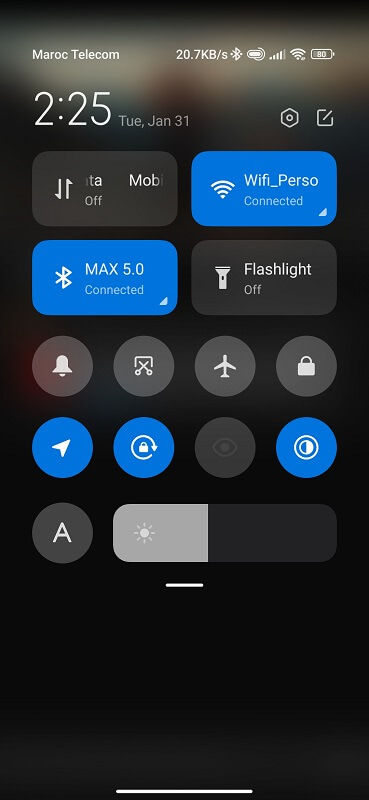 4- Check your Sim Card
Another traditional solution is to check your sim card. Especially, If you have a new phone or recently changed your SIM card, you might need to check for SIM card damage. There are a few easy ways to do this:
Look for a small, Phillips-head screwdriver. Most phones come with a SIM card removal tool that includes this screwdriver.
If your Phone doesn't have a SIM card removal tool. Use a small flathead screwdriver to remove the screws around the sides of the phone. Be careful not to damage the phone while doing this.
Once the screws are removed, gently pry open the device's casing. You will see the SIM card inside. If damaged, you will need to replace it to recover the cellular network for voice calls.
5- Turn on Data Roaming
Data roaming allows users to access cellular networks in other countries while traveling in areas with compatible carriers. To enable data roaming on your Android device:
Select the Settings app.
Scroll down to Wireless & networks and Click on it.
Under Cellular networks, tap Data roaming. Then, toggle the switch to ON.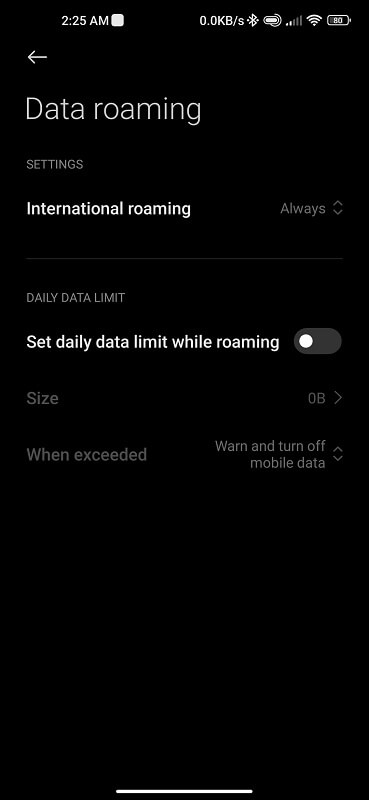 You'll need to enter your phone number and password to activate data roaming. Once it's activated, you'll be able to use your Verizon cellular data for voice calls.
6- Turn on Automatic Network Mode
Your Android device is connected over a cellular network connection for voice calls. If that network is unavailable, you won't be able to make or receive calls.
To keep your calls going even when the network is unavailable, setting up your Android network mode to "auto" is a great option. This will allow your device to switch between the various wireless networks to detect and find an available call connection. To do this, follow these steps:
Open Settings on your Phone.
Under "Network," select "Auto."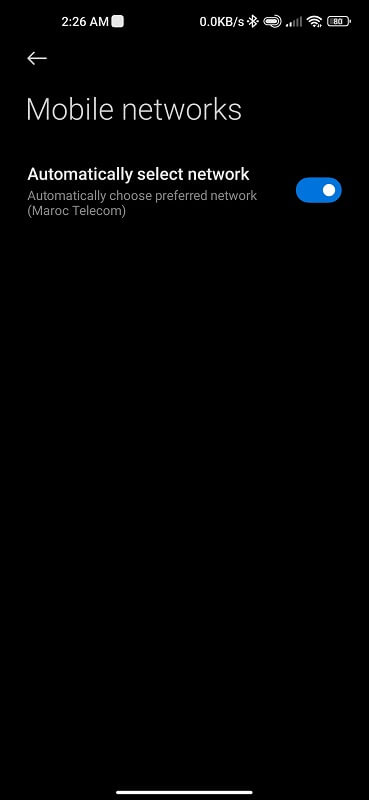 If the network mode was already set to "Auto," it will be updated to reflect your new setting. But if the network mode was not set to "Auto," it will now be set to "On." Additionally, try manually selecting a network from the list below:
GSM/WCDMA/LTE (4G) 3G 2G. If none of these work, try the next solution.
7- Update Your Android Device
When your Android device is up to date. You may experience improved performance, new features, and security updates. But also, the update can fix a bug or glitch that causes the cellular network not available issue.
Before beginning any update process, it is important to back up your data. You can restore your data using a backup if something goes wrong during the update process.
There is an easy way to update your Android device:
Locate the settings.
Tap About Phone.
Click on System updates.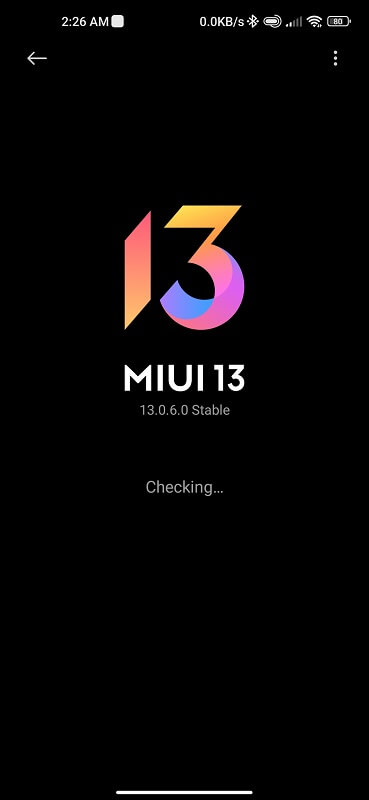 8- Reset the Factory Settings
Sometimes you may need to perform a factory reset on your iPhone or android device. This solution will clear all the Android settings data and may solve Verizon's cellular network, which is unavailable for voice calls.
Before doing anything, make sure that your phone is charged and that you have an up-to-date SIM card installed. To perform a factory reset:
Go to your phone settings.
Select About Phone.
Scroll down and click on Factory reset.
Tap erase all data and confirm by tapping your code.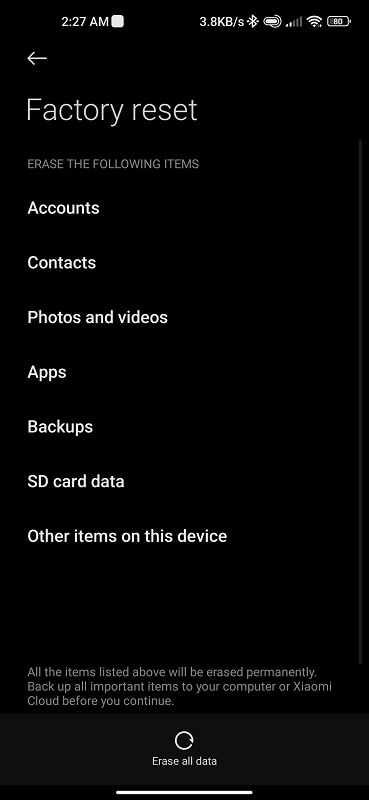 9- Verify the Verizon Apn Settings
Verizon offers a variety of APNs for its users. To configure Verizon APNs, go to the Settings menu on your device and select Wireless & networks. Then tap the Mobile networks tab. To view the Verizon APN settings, tap the arrow next to Mobile network one and choose Advanced settings. On the General tab, you can enter the default APN details:
Name: Verizon
APN: Vzwinternet
Proxy: <Not set>
Port: <Not set>
Username: <Not set>
Password: <Not set>
Server: <Not set>
MMSC: Http://mms.vtext.com/servlets/mms
MMS Proxy: <Not set>
MMS Port: 80
MCC: 310
MNC: 012
Authentication Type : <Not set>
APN type: default,supl,mms or Internet + mms
APN protocol: Ipv4
APN roaming protocol: Ipv4
Enable/disable APN: APN Enabled
Bearer: Unspecified
MVNO type: None
MVNO Value: <Not set>
After setting up the APN, click on Save and reboot your phone so that the changes take effect. You're now ready to use the cellular network.
10- Contact Your Carrier
Still, your Verizon phone says the cellular network is not available for voice calls. Here's the last solution and a few ways to get help.
You can call Verizon customer support at 1-800 Verizon (1-800-837-4966) or (1-800-837-9367). You can also try email or live chat features. Finally, if all else fails, try using social media.
Frequently Asked Questions
Why Can't I Make Calls on My Phone?
One possibility is that your phone is not connected to the network. You might need to reboot your phone for the network to become active.
If you're using an old or outdated phone, it might not have the features necessary to make or receive calls. Also, you might need to upgrade your phone or buy a new one.
Sometimes there are issues with your phone's software or hardware. This can be resolved by updating your software or replacing parts in your phone.
Why Does My Sim Card Has No Network?
The most common issue is that the SIM card is defective and you need to replace it. If you've had your phone for a while and the problem has not gotten worse, it may be related to an area of your phone that is not being used or is blocked.
Try turning off any features or apps you don't use often and see if that improves the situation. If none of these solutions works, it may be time to replace your SIM card.
Why Does Network Registration Fail?
Several reasons can cause Android network registration to fail. The first one is that the device is not registered with the network. However, this can be caused by many things, such as if the phone was stolen or never connected to the network.
Other causes include:
The SIM card is invalid or missing.
There has been some kind of modification or rooting on the phone.
A new IMEI (International Mobile Equipment Identity) number has been assigned to the phone.
There is a problem with the mobile network state that keeps disconnecting.
How Do I Fix My Phone if It Says No Service?
Suppose you are experiencing no service or poor service from your Verizon phone. Firstly, ensure your Verizon phone is connected to the network. You may need to reboot your modem or Wifi (router) if they are not working correctly with your Verizon.
Secondly, check if you have the latest software updates installed on your Verizon phone. If you don't have the latest software updates, your phone may not be able to connect to the network appropriately and may experience issues with service.
Thirdly, ensure that your Verizon phone's batteries are charged and healthy. If your batteries are low, they may not be able to provide enough power to keep your phone connected to the network and may cause service problems.
In conclusion, we would love to hear your thoughts! Feel free to comment below. Many people may feel uncomfortable commenting on blog articles, but we want you to feel free to share your thoughts in the comments below.
We would love to know how you feel about the article and what you think could be improved. Thank you for taking the time to read and respond!