Is your Xiaomi having unfortunately google play services has stopped pop up problem, and you don't know how to deal with the situation? Learn more about the issues that may stop you from operating Google Play Services and fix them in this article.
What Are Google Play Services?
These are services provided by the Google platform, connecting several apps to google activities and platforms such as Google Maps, Google Sign in, and Gmail.
Do not mistake google play services for being google play store, because they are different and serve distinct purposes. Also, google play services do not cause your phone to drain charge faster or consume more data if you are not connected to Wi-Fi internet.
There have been complaints about issues such as unfortunately, google play services has stopped and keep popping up on Xiaomi devices.
You have reached the best place where you will learn how to fix it and continue using your Xiaomi phone like any other.
Why Does Xiaomi Keep Stopping Google Play Store?
If you are a Xiaomi user, you may have experienced the failure, and the google play store keeps stopping on your Android.
This issue may be recurring or appear once. In any case, you need to fix these issues to continue working efficiently with your phone, making sure you don't miss important services.
Sometimes, the google play services on your phone may be an issue with downloading apps, accessing your Gmail, or any other relevant failure you may have encountered when using google play services.
There are a few issues that may make the google play services fail to work on your Xiaomi smartphone. This article highlights the common causes and takes you through the troubleshooting techniques.
How To Fix Unfortunately Google Play Services Has Stopped On Xiaomi?
First, you must ensure that your Xiaomi phone does not have complicated issues with the google play services. If that's it, check the google play services on your phone and some features like the down detector.
f you notice that many users are reporting a similar problem, then the issue lies within Google's side, and it doesn't affect your Xiaomi phone alone.
Restart Your Xiaomi Device
However, if there is no problem on the google side, then it probably lies in your Xiaomi phone, and the first step is to restart your phone.
Although this is obvious, it is a solution to many issues, and it may solve the google play service issues on your phone. If this step doesn't solve the issues, try the following techniques: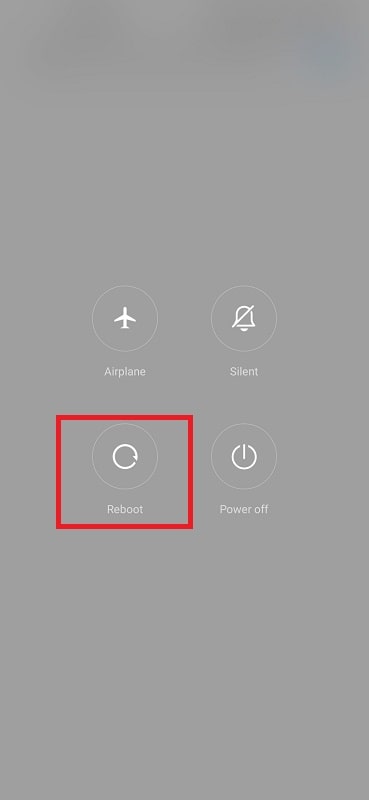 Check Date and Time Settings on Your Xiaomi
Google checks the time and date of your device before granting you access to the google play services. If the time on your device is not correct, then it is normal that you will face unfortunately google play services has stopped on Xiaomi phone.
If the problem is related to your time and date due to your phone settings, adjusting your region's time zone can help you fix the issue. Here's how to check the date and time if working correctly:
Go to settings, then additional settings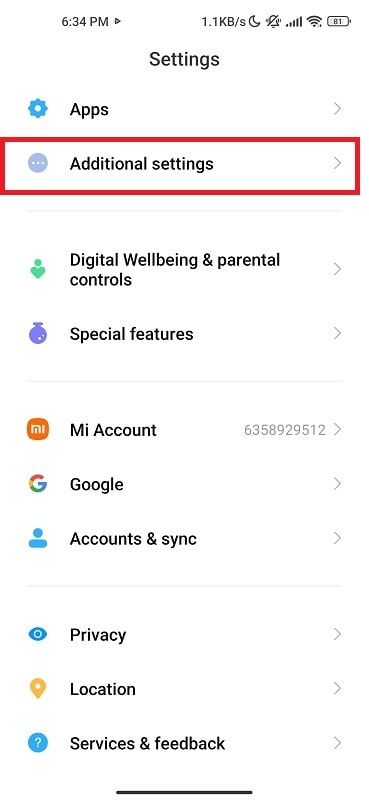 Select date and time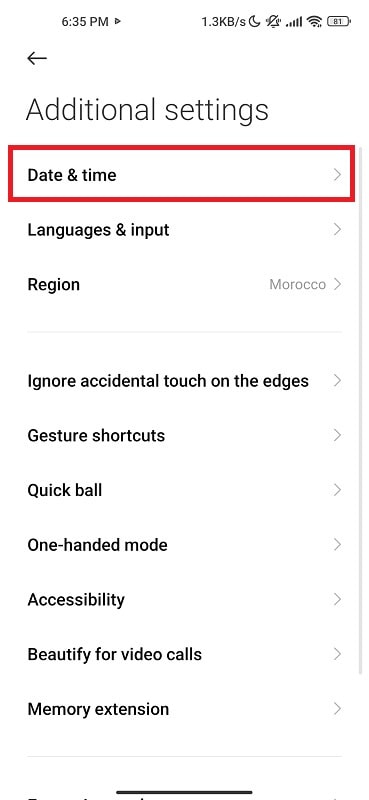 Correct the time and date according to your region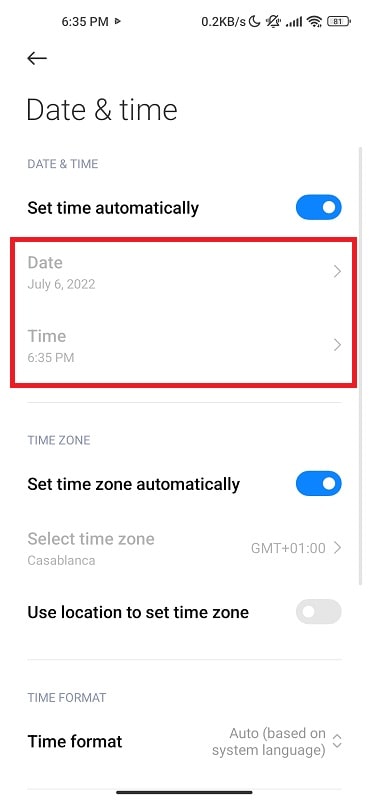 Check The Internet Connection
Sometimes google services may fail to operate on your Xiaomi because of poor or faulty internet connection. For instance, you will likely encounter issues when you try to ace google sign in.
You could switch from Wi-Fi network to mobile date if the firmer were your priority. You can reset your router, turn your phone's airplane mode, and reconnect to the network, then check if unfortunately, google play services has stopped and keeps popping up problem is fixed.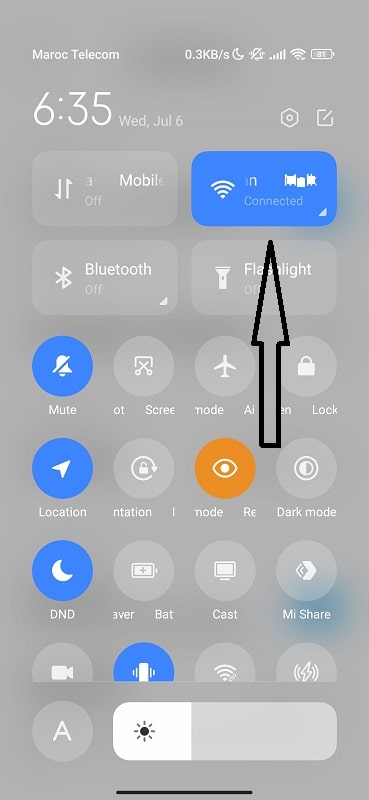 Check Googles Apps
If your google play services fail, it may have something to do with the respective google play apps. Try to freeze the culprit app and ensure that the date and time of your phone are accurate.
That will guarantee that the last version of google play services is still installed on your device and works normally.
If the google play services app is outdated, try updating it to the last MiUI version so that you can fully access the features you cannot do without. To update your google play store, follow our step by step below:
Click on the google play store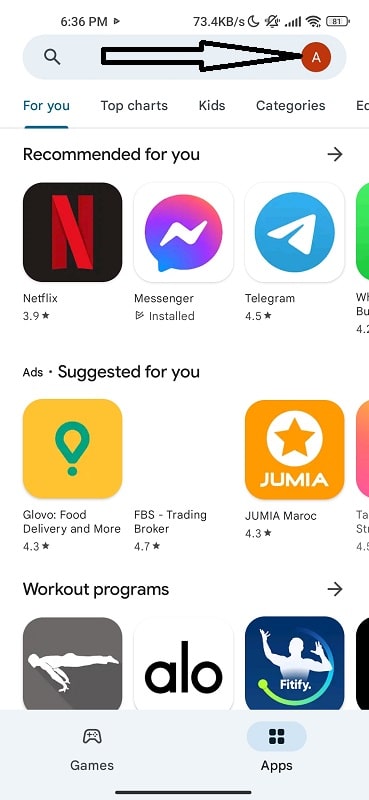 Tap on your profile
Select update available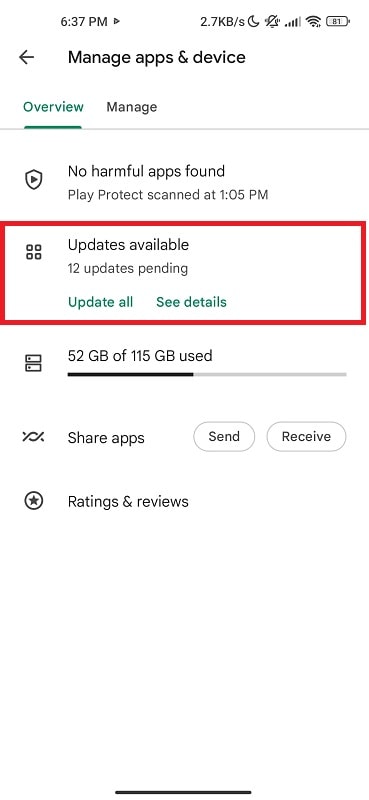 You can also mend the problem by cleaning google cache on your phones, as it may affect the normal functioning of the app.
Other Tips for Fixing Google Play Services on Xiaomi
Resetting your Google account on the Xiaomi device
Check any disabled apps and fix them
Activate download manager
Deactivate VPN settings
Use root ton delete files such as hosts.txt
D factory data reset after backing up some of your important data
Check your storage and free if it is used up.
Update Android system
Wrapping up
If your Xiaomi android phone is displaying the "Unfortunately Google Play Services has stopped" error message, there are a few things you can try to fix it. First, try restarting your phone and see if that clears the error. If not, try uninstalling and reinstalling the Google Play Services app. If that doesn't work, you may need to factory reset your phone. We hope one of these methods works for you and gets rid of the error message on your Xiaomi smartphone.