When you get a new phone, you must first transfer all your data from your old Xiaomi to the new one. This can be a tricky process, especially if you are moving from a different brand of Phone.
In this article, we'll walk you through everything you need to know about how to transfer all your data from Xiaomi to Xiaomi in 2023. So you can start using your new phone as soon as possible.
1. Nearby Share
One of the first easy ways to transfer all your data from one Xiaomi to another is by using the Nearby Share feature. This handy feature allows you to share files, photos, videos, and more with just a few taps on your screen. To use Nearby Share:
Open the file you want to share in the Nearby Share app on your Xiaomi device.
Tap the share button and select the receiver Xiaomi device.
The file will now start transferring wirelessly to the other phone.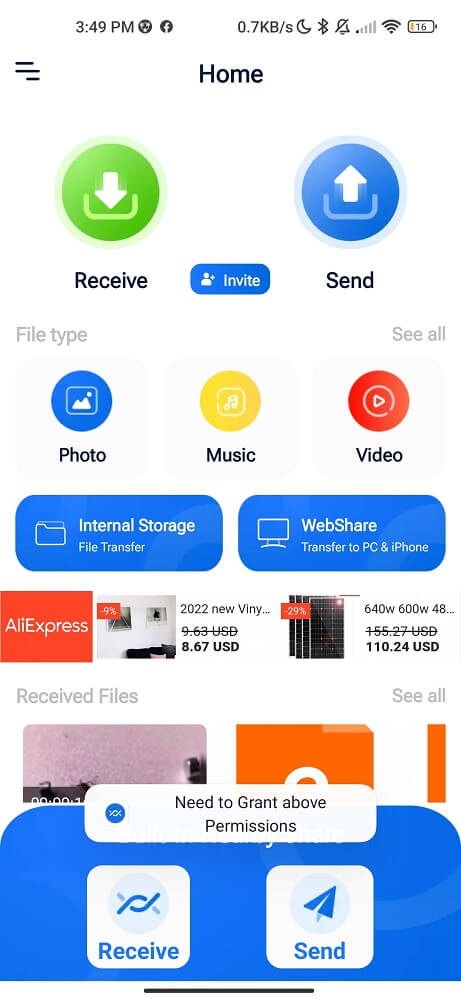 Nearby Share utilizes Bluetooth technology and works even when no internet connection is available. Also, it offers fast and secure file transfers between Xiaomi devices without requiring any additional apps or cables.
2. Mi Mover
Mi Mover is a handy app developed by Xiaomi that allows users to seamlessly transfer all data from one MI device to another. This powerful tool eliminates the hassle of manually moving files and settings, saving time and effort.
One of the great features of Mi Mover is the ability to transfer data without Wi-FI. You can securely share your personal information without worrying about privacy breaches or data leaks.
Mi Mover also supports cross-platform transfers, allowing you to move data from other Android devices or iPhones to your new Xiaomi phone. This versatility makes it a convenient solution for anyone switching smartphones.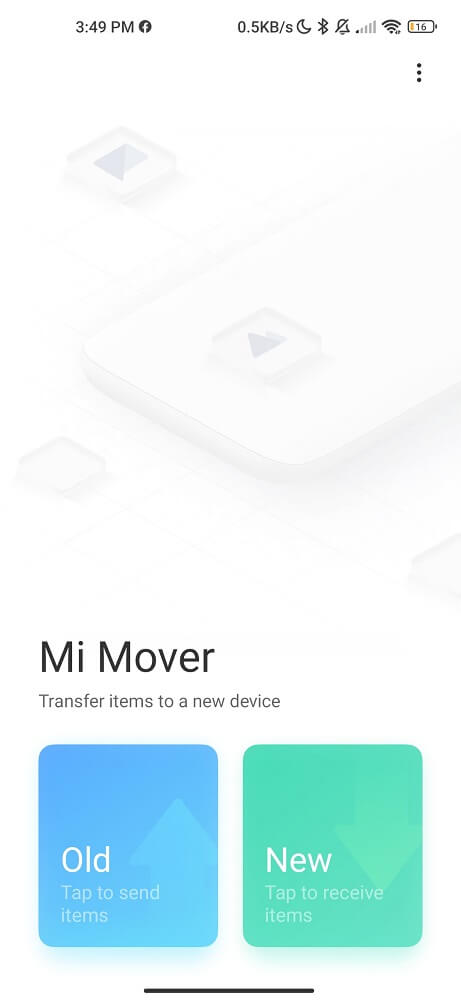 In addition to its easy-to-use interface, Mi Mover ensures that transferred apps are fully functional on the new device by automatically installing any necessary updates.
Mi Mover is a reliable and efficient way to transfer all your important data when upgrading or changing your Xiaomi device. It simplifies the migration process while keeping your information secure and intact.
3. ShareMe: File sharing
Android users can transfer data securely at lightning-fast speeds using ShareMe. Also, they can share large files like HD videos and documents without hassle.
The best part about ShareMe is the simplicity and user-friendly interface. It's as easy as selecting the file you want to share and choosing the recipient device. Whether you are sending a funny meme to your friend or transferring important work documents between devices. ShareMe is the third option you can choose.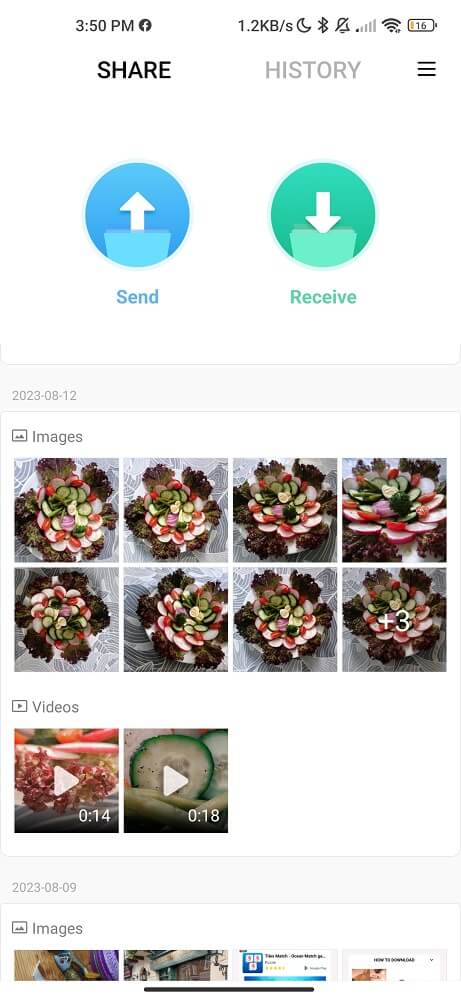 Another great feature of ShareMe is its compatibility with other Android devices. It's similar to Mi Mover. So even if your friend doesn't have a Xiaomi phone, they can still receive files from your device using this handy app.
4. File Manager by Xiaomi Inc.
File Manager by Xiaomi is a powerful tool that allows users to manage files and data on their devices easily. With its intuitive interface and various features, this app offers a convenient way to transfer all types of files from one MI to another.
You can easily upload your important files to the cloud and then download them seamlessly onto your new Phone with File Manager, which can access cloud storage services such as Mi Cloud, Google Drive, and Dropbox.
File Manager also supports file compression and extraction, making it easy for users to compress large files into smaller sizes or extract compressed files received from others.
Another helpful feature is the built-in image editor allows you to crop, rotate, and add filters or stickers to your photos directly within the app. This eliminates the need for additional photo editing apps and saves time.
Furthermore, File Manager provides a secure space where sensitive documents or personal information can be stored safely using password protection or fingerprint authentication. This ensures your confidential data remains private even if someone gains unauthorized access.
Here's a guide on how to use it:
Download and install the File Manager app on both smartphones.
Open the app.
Select images, videos, or any other file you want to share.
Scroll down and click Send.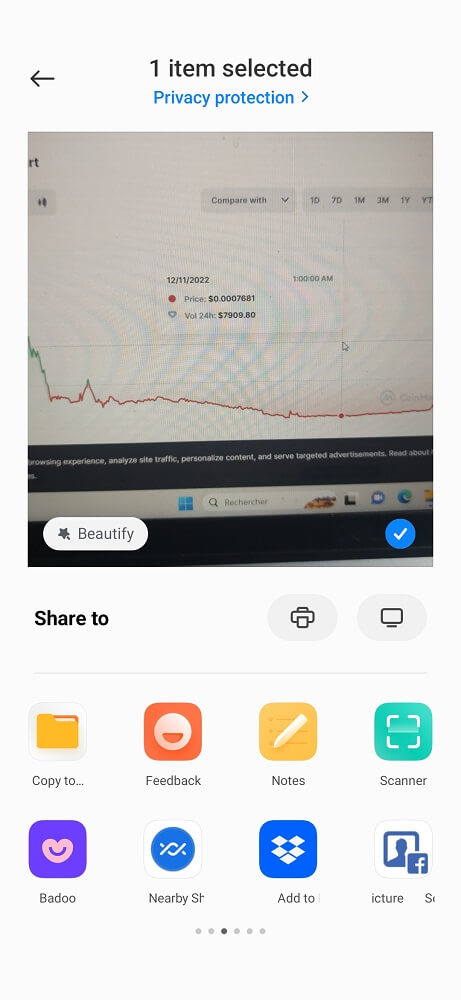 Once the transfer is complete, all your selected files will be available on the target device. That's all there is to it!
5. Mi Share
Using MI Share to transfer data between Xiaomi devices is easy and fast with just a few taps on your smartphone screen.
You can start the data transfer process by following these steps:
Go to Settings > Connection & Sharing > Mi Share. Toggle the switch to enable Mi Share.
Open the File Manager app and locate the file(s) you wish to send. You can choose multiple files at once.
Tap on the share icon (usually represented by three dots connected by lines)
Your Xiaomi smartphone will scan for nearby devices with Mi Share enabled. Ensure that the receiving device's Mi Share is open and ready to receive files.
The receiving device will display a notification asking for permission to receive the files. Accept the request on the receiving device.
On the sending device, you'll see the progress of the file transfer. This might take a few moments, depending on the file size and the speed of the wireless connection.
Once the transfer is complete, you'll see a confirmation message on both the sending and receiving devices.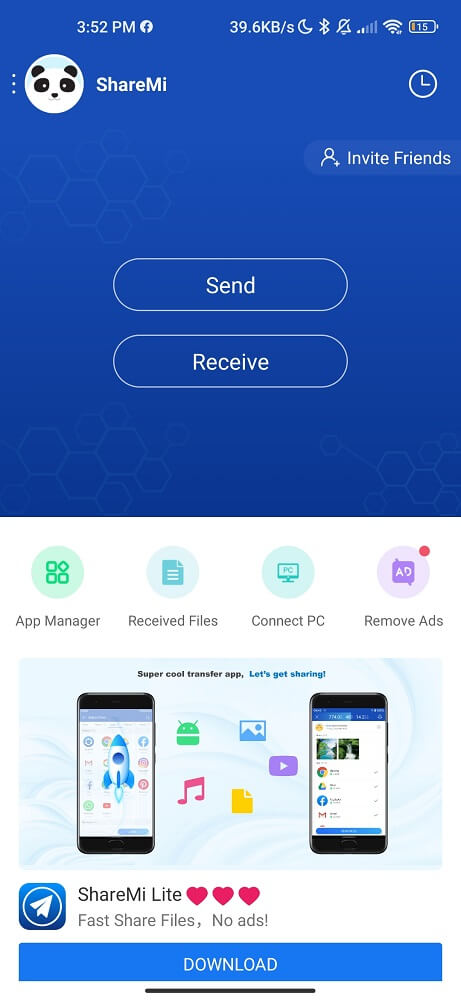 Mi Share also offers a secure and private way to transfer files. It uses a combination of Bluetooth Low Energy (BLE) and Wi-Fi Direct technology for fast and secure transfers. You don't have to worry about your personal information being exposed during the file transfer process.
6. NFC
NFC is a short-range wireless communication technology that allows devices to exchange data over a distance of just a few centimeters. Xiaomi users use the NFC for a variety of applications, such as contactless payments, mobile ticketing, and device pairing.
There are two ways to transfer data using NFC: Peer-to-peer mode and tag read/write mode.
In peer-to-peer mode, two devices can exchange data directly with each other.
The tag read/write mode allows one device to read information from an NFC tag (such as a QR code) or write data from an NFC tag.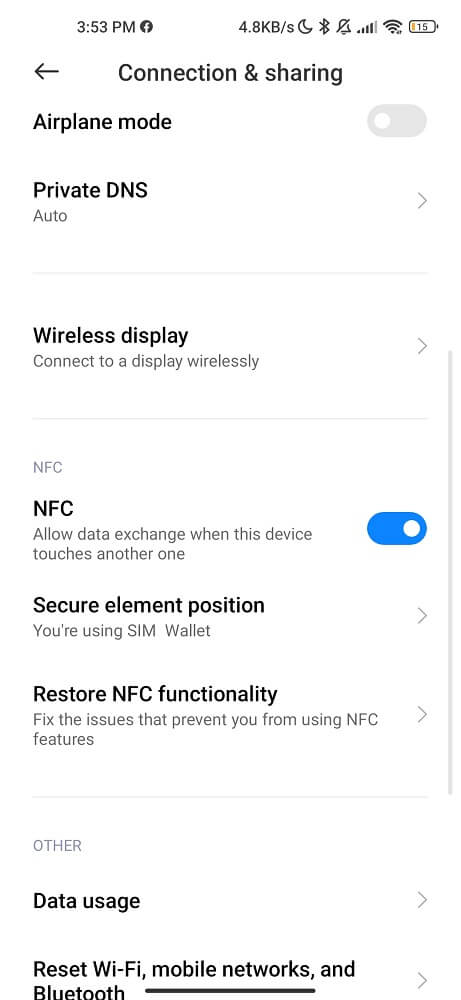 To use NFC for data transfer, enable NFC on your old and new Xiaomi devices. Then, place them close together so that their NFC antennas are in proximity. Once they are connected via NFC, you can initiate the data transfer process.
One of the significant advantages of using NFC for transferring data is its simplicity and speed. It eliminates external hardware or software and provides a secure device connection.
7. Bluetooth
Bluetooth technology allows devices to establish short-range wireless communication, typically within a range of about 10 meters (or 33 feet). It uses radio waves to transmit data between devices, enabling a wide range of functionalities such as file sharing, audio streaming, device pairing, and more. It allows us to quickly and conveniently connect and transfer data from one MI to another.
Enable Bluetooth on both Mi devices.
Locate the file you want to send using a file manager app on your Xiaomi smartphone.
Long-press on it and tap on the Share button. From the sharing options, choose the "Bluetooth" option.
Your Mi smartphone will now show you a list of paired devices. Select the target device you want to send the file to.
On the receiving device, an incoming file notification will appear. Accept the incoming file transfer by tapping on the notification.
Wait for the transfer to complete. The time taken will depend on the size of the file being transferred.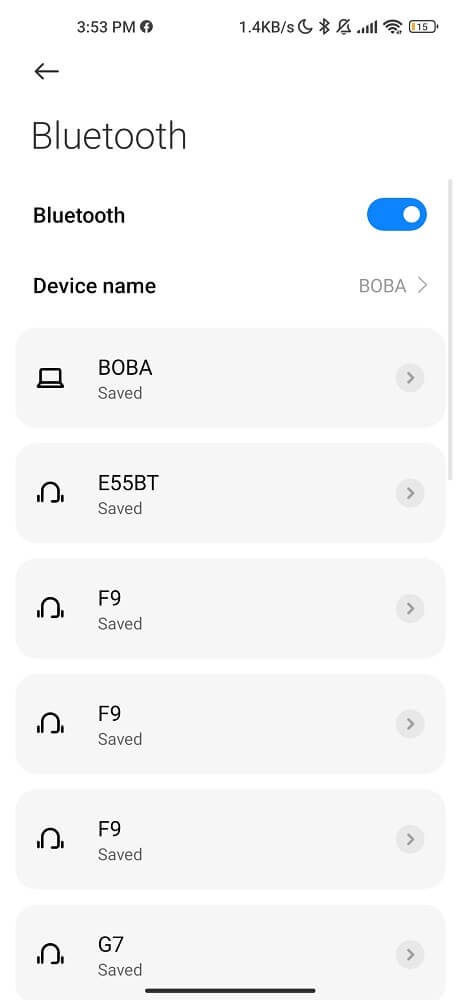 Bluetooth is the ideal method for transferring data between Xiaomi devices when no internet connection or other methods discussed above such as NFC or Nearby Share are unavailable.
8. USB Cable
A USB cable is one of the oldest and most reliable methods to transfer data from old Xiaomi to new Xiaomi. This simple and classic method allows quick data transfer without external assistance.
Start by connecting your Xiaomi smartphone to your computer using a Type-c cable.
On your Xiaomi smartphone, you should see a notification related to the USB connection. Swipe down from the top of the screen and tap on the notification. Then, select the "File transfer" option to enable the file transfer mode.
Navigate to the location where the file you want to send is stored. Once you've found the file(s), select them by clicking or dragging a selection box around them.
Right-click on the selected file(s) and choose the "Copy" or "Cut" option from the context menu. Then, navigate to the desired folder or destination on your Xiaomi smartphone within the File Explorer, right-click, and select the "Paste" option to copy or move the file(s) to your smartphone.
Once the transfer is complete, you can safely disconnect your Xiaomi smartphone from the computer by unplugging the USB cable.
Conclusion
The process of transferring data from one Xiaomi device to another can be complex, but following this step-by-step guide will make it easier than you think. With our detailed instructions, you can move all your data to your new phone in minutes, so that it's ready to go right away. We believe our guide will be a valuable resource in 2023 when transferring data from one Mi device to another in light of the increasing demand for seamless data transfer.